...from cool sea breezes
to the intensity of blazing firewood
Welcome to
MS Tropicana Beach Club
MS Tropicana Beach Club is Hotel MS Tropicana's beach club, both of which are part of the MS Hoteles chain.
A hassle-free, fresh, elegant beach club where you can enjoy meticulously prepared local cuisine and excellent service.
Located on Carihuela de Torremolinos' promenade, this corner of the Costa del Sol still preserves the charm of a coastal fishermen's neighbourhood with white-washed winding roads, its fishing traditions, food and festivals, such as the Feast of Our Lady of Mount Carmel and the bonfires on Saint John's Eve.
Discover a Beach Club that invented summer vibes back during the Costa del Sol's golden era in the swinging sixties – a place where tradition is lived to the full with an unrelenting desire for progress, innovation and excellence.
Immerse yourself
in the sound of the sea
Mediterranean cuisine
Our menu is based on high-quality fresh and flavoursome products and time-honoured recipes. We switch up our menu every so often so we always incorporate the very best ingredients each season has to offer.
RECOMMENDATIONS· SPIT-ROASTED FISH · SEAFOOD · FRIED FISH· GRILLED FISH · GOURMET ORGANIC SALADS · FRESHLY CAUGHT FISH · PAELLAS AND RICE DISHES, AND MUCH MORE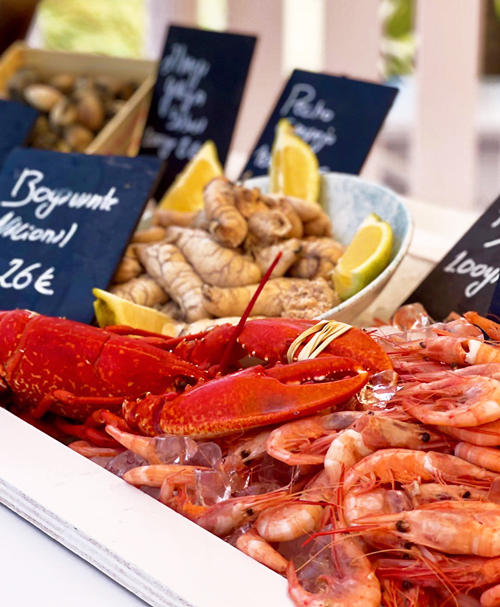 Straight from the sea with its unbeatable flavour.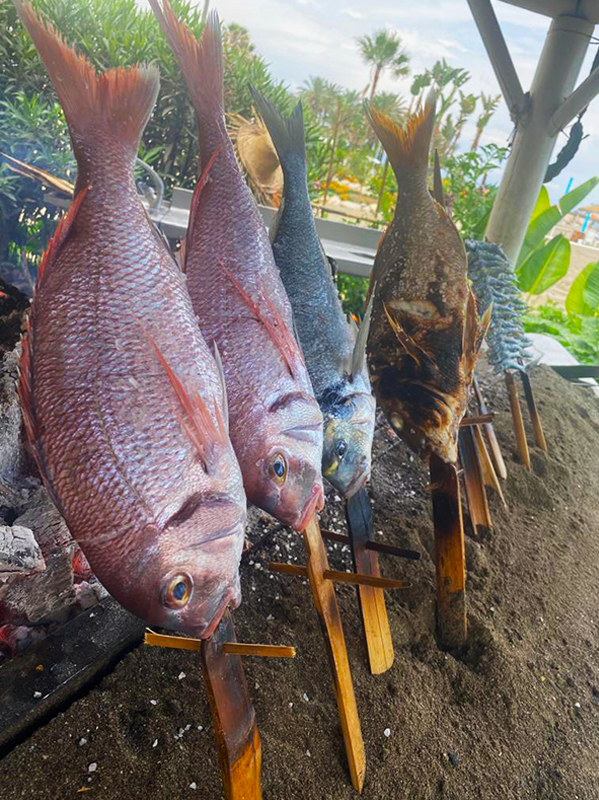 Spit-roasting, Malaga's best-known ancient technique
Saving the best till last
Desserts and cocktails
Delicious homemade desserts. And an extensive drinks menu with elaborately presented cocktails, prepared with fresh and dried fruit. You have no excuse not to try our cocktails at MS Tropicana Beach Club, as there's a cocktail or mocktail for everyone.
Sit back and relax
by the sea
Make the most of our beach lounger waiting service, so while you're with us, all you have to think about is your tan and the views. Have a bite to eat, enjoy a glass of wine or one of our delicious cocktails, and you have the perfect recipe for some R and R by the sea. We can't wait to see you!